About Us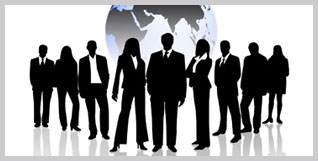 Headquartered in Lagos, Nigeria, Odun Group is becoming one of the fastest growing diversified business group in Africa, with a strong presence in key economic sectors.
Over the years originating from a family business in the 90's we have grown and now offer a diverse portfolio of affordable and dependable products, solutions and services tailored specifically for the needs of a developing market thereby building one of Africa's biggest conglomerates for the future.
We are renowned for the quality and reliability of the products and services we deliver and continue to develop our clientele base on trust and integrity even as we continue to develop our highly motivated and dedicated work force.
Each company within the group is run independently and can draw on the strength of the group or expertise within the group when needed. Odun Group is responsible for the overall business development strategy and providing support to the companies within the group and ensuring the environmental impact of the group is minimised.
We execute our services with integrity, service excellence, total care and with a high level of responsibility. We specialise in delivering products and services that are tailored to the clients needs whilst providing flexibility.
We are focused on providing excellent first class customer service delivery and this we continue to monitor to ensure consistency.
Our Mission
To be a strategic partner for the growth and development of the African continent by building relationships on integrity while focusing on customers needs and providing tailored solutions that enhance value and provide comfort.
Our Vision
To be a first choice provider of a wide range of products and services in emerging and developing markets
Our Partners
'Building Strategic partnerships on competence, integrity and trust'

...We are continuously building new relationships that enhance the quality and range of products and services we offer...
Environmental Policy
The Main Principles of our Environmental Policy are centered on; Sustainability, Services, Standards, Health and Safety. The Group Environmental policy is used by all the companies within the group but tailored and modified to suit each individual company's activities.