Odun Engineering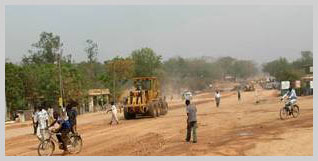 Odun Engineering is a full service engineering, architecture, construction and consulting firm which represents the interests of Odun Group in the construction sector through its equity and partnerships in engineering, real estate and construction projects and activities in Africa.

We deliver planning, design and construction expertise tailored to meet our clients needs and expectations. We can handle EPC (Engineering Procurement and Construction) from concept to commissioning of projects in power, oil and gas, petrochemical, concrete and steel structures and infrastructure development projects. We also offer upstream oil and gas process equipment, gas-to-energy equipment amongst others.

We are staffed by local and international certified engineers, architects, estimators, technicians and construction experts and provide a high standard safe working environment for all personnel and visitors on all our sites.

Our in-house quality assurance systems are recognized by national and multinational organizations.
Area of Activity
Architectural Design
Mechanical and Electrical Engineering
Project and Construction Management
Infrastructure Development
Real Estate
Landscaping
Construction
Buildings

Roads and Bridges

Dams

Water and waste water facilities
Our Mission
To be a strategic partner for the growth and development of the African continent by building relationships on integrity while focusing on customers needs and providing tailored solutions that enhance their value and provide comfort.